Welcome!

WEEKLY ACTIVITIES
Tuesday:    Parents and Pals Story Time 10:15

        Wednesday:  Stitchery Group       1:00 PM
        Thursday:   LEGO's out all day!  1 - 7 PM 
        Friday:    Story Time with Craft   11:00 AM
MONTHLY ACTIVITIES
*Book Club in the Kirk Room 7:00 PM
                  Wednesday, April 18                        
                  Wednesday, May 15    
   Wednesday, June 19
         *World Cultures and Travel:
                 Kirk Room            7:00 PM
                  Thursday, April 19: Bulgarian Treasures
SPECIAL PROGRAMS
          *Parents and Pals Egg Hunt
                 Tuesday, April 3 @ 10:15 AM
  *Summer Reading Program
Kick off Performer Saturday, June 16                        1:30 PM Main Stage Pioneer Picnic

Registration begins Tues, June 26
 *Maintenance Closure Library will be closed June 19 – 23
*Scholastic Book Fair Wednesday, June 27 - July 5 during normal Library Hours

LearningExpress Library: Online Testing, Skills-Building, and Career Development Tools for All Ages. Check out this interactive online learning site featuring over 770 practice tests, tutorials, and job search and workplace skills improvement, career certification/licensing exam preparation, college and graduate school admissions exam preparation, GED exam preparation. Ask your Librarian how.
Especially for Students

OSLIS: statewide portal into information and research tutorials for K-12 students, featuring Citation Maker.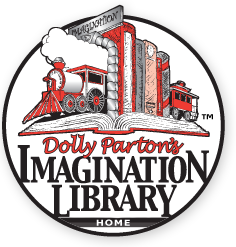 Register your child (age birth - 5) for a free gift! The Brownsville Community Library, Central Linn School District and Corvallis Morning Rotary proudly sponsor the Dolly Parton Imagination Library in our Central Linn Community. This program provides a free age appropriate children's book to children birth - age 5 registered. The child must live in the 97327, 97348 or 97377 zip code. Click on this link and follow the directions http://usa.imaginationlibrary.com/register_my_child.php#.VJSH3__gFA
Your library resources available anytime, anywhere:
---
Have a Question?


Ask your local librarian or try Answerland, Oregon's statewide live-chat reference service.