News & Events
READING COLORS YOUR WORLD 2021 SUMMER READING PROGRAM
IN PERSON!
Thursday, July 1 our Library will begin our Summer Reading Program. Join us this summer for books, activities and fun…together we can demonstrate how Reading Colors Your World. We will be holding in person Activities this year! In our first Program will be using ingredients to make Kool Aid Playdough!
Reading Colors Your World Schedule
July 1  @ 4-5 PM    Kool aid Playdough & Popsicles
July 8  @ 4-5 PM    Color your own Bookmark & Stickers  
July 15 @ 4-5 PM   Twirly Sticks/Nature Streamers/Fairy Wands
July 22 @ 4-5 PM   JUNK ART! (ADDED)
                            Life-sized Self-Portrait/Friendship Bracelet
July 29 @ 4-5 PM   Scavenger Hunt/Paper bag Puppets
Library manners are expected. No childcare provided.
To succeed in school and life, children and young adults need ongoing opportunities to learn and practice essential skills. Summer Reading Programs remind kids that reading is for fun as well as for learning. Kids who read Succeed, not only in school, but in LIFE.
Normal Library hours are Tuesday, Wednesday and Fridays from 10 – 5; Thursday 1 – 7; Saturday from 10 – 2. All programs are free of charge. Join us each Thursday of July from 4-5 PM to pick up your weekly activity and stock up on books to read. For more information, call the Library at 541.466.5454 or visit our website: www.brownsvillecommunitylibrary.org or find us on Facebook @BVOR Library.
This program is free for all children. No childcare is provided and proper library etiquette is expected.
Get the latest news and read about upcoming events here!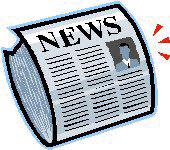 Read the latest News and Announcements from your library!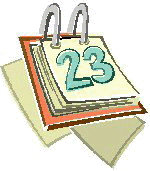 And don't forget the
Library Calendar
: Storytimes, Book Discussions, Computer Classes, and more!