News & Events
Last evening (February 16) 22 locals came together as Don Lyon, photographer and world traveler, spoke about the beautiful country in the Canadian Rockies and Glacier National Park. Glacier National Park begins in Montana and continues up through the Canadian Rockies. It is a rugged and intriguing country full of wild – wildlife, wild flowers, wild water and wild settlers. Join the hundreds of tourists on a ride or hike up into the mountains and enjoy the peace by yourself. Plan to stay for dusk and view the wildlife and sunset show. There are many places to stay in this area. Some are new, some were built backwards, some are just offering modern conveniences. Another tip was to purchase your  Canadian National Park year round pass. It is easiest to purchase at a less popular park, as there are shorter lines. In Fort Steel, time has stopped in this town that used scraps and salvaged wood to build their buildings. There are live outdoor performances of shoot-outs and other street happenings to the delight of visitors (think Carriage Me Back). Floral life in July in the high meadows are a delight to all ages. In several Parks, there are paved trails for people of all mobilities to enjoy the flora and fauna. Don Lyon's commentary about the places he has seen holds so many more gems than I could possibly tell you here. It MUST be experienced to be enjoyed to the fullest. I hope you can join us for the final World Cultures & Travel experience Thursday, March 16 at 7 PM when Don will take us on a virtual tour of Venice and the Venetian Culture.
Get the latest news and read about upcoming events here!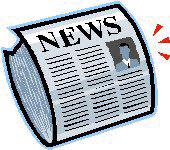 Read the latest News and Announcements from your library!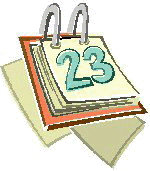 And don't forget the
Library Calendar
: Storytimes, Book Discussions, Computer Classes, and more!