News & Events
India's fabled Rajasthan – Brownsville Community Library, November 8, 2018 at 7 pm. Rajasthan is the most colorful region of the most colorful country. The dramatic history of invasion, cultural development and unbelievable wealth of the Rajahs are stories that have to be seen as well as heard. Travel photographer Donald Lyon will make India come alive for you. We visit Delhi, Agra, Khajuraho and Varanasi as well. Admission is free.
Follow Up on Donald Lyon's Presentation 10/11
PROVENCE
Visiting the Provence region of France has jumped to the top of my travel list after listening to Don Lyon's presentation last Thursday evening. Aside from looking at Airbnb he suggested getting a copy of Logis de France. This is available from the French Consulate. This guide catalogs many inexpensive hotels that travelers can stay in. It is rated with castles instead of dollar signs. One castle equals not too expensive and not too fancy. Four castles would be a much nicer place to rest your head and probably breakfast included. He also said to take advantage of staying in a local farmhouse. There are many such places throughout Europe.
The tour started with the Pont de Gard a 19 AD Roman Aqueduct that crosses the Gardon River and brings water many miles. There was no concrete used and the sealant was unripe figs. It is a beautiful and amazing structure. The Provence region grows many diverse crops included wine grapes, olives, cherries, vegetables and melons. Don encouraged us to shop at the local bread store and markets and enjoy a picnic in the shade the large trees along the river or while viewing the beautiful fields of sunflowers. Don't forget the lavender. It was interesting the they locals started growing lavender in the upper regions where the soil is bad and nothing else would grow. The views are breathtaking. It takes one pound of flower blossoms to make 1 teaspoon of lavender oil.
Camargue horses and horsemen are amazing. These beautiful white horses are native to the region. The men who ride these animals are very fine horsemen. There is a short time of the year when these horses run through the marshes and it is a beautiful sight. Other times of the year the marshes are protected places for the birds that breed there.
Oh, and the lace of Arles! There is not enough time for me to describe the beautiful historic costumes with all the lace on display during the Fete de Costumes (Costume Festival). The presentation was done very well. I am looking forward to the next one! November 8 we will take our armchairs off to India and tour the Rajasthan region. Join us in the Library at 7 pm.

Get the latest news and read about upcoming events here!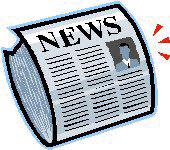 Read the latest News and Announcements from your library!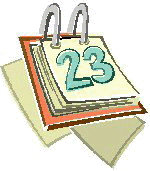 And don't forget the
Library Calendar
: Storytimes, Book Discussions, Computer Classes, and more!