Summer Reading Program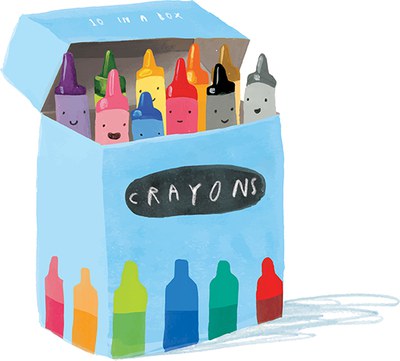 Join us for weekly activities geared for children ages 2 - 14 in the Library Park. These programs will be held Thursdays in July from 4 - 5 PM
Summer Reading Program
2021-07-22T16:00:00-07:00
2021-07-22T17:00:00-07:00
Join us for weekly activities geared for children ages 2 - 14 in the Library Park. These programs will be held Thursdays in July from 4 - 5 PM
When

Jul 22, 2021

from 04:00 PM to 05:00 PM

(US/Pacific / UTC-700)

Where

Library Park

Contact Name Sherri M Lemhouse
Contact Phone

5414665454

Add event to calendar

iCal
READING COLORS YOUR WORLD
2021 SUMMER READING PROGRAM THEME
This week the Summer Reading Program Team lead participants in making 'Life-sized Self Portraits and Friendship Bracelets'. Life-sized Self Portrait is designed to have the participant lie down and have an adult or friend trace the child's outline on this large piece of craft paper. It will be great fun to see the finished portraits! Find us on Facebook @BVORLibrary. The Friendship bracelets are just fun to make with embroidery thread and a bead or two for decoration. Librarian Sherri is encouraging everyone to read a book about or takes place OUTSIDE this week.
Remember to turn in your Coloring Contest entry! Extra copies are available at the Library Front Desk. Entries are due by 5 PM on Thursday July 29. Two winners will be announced on Friday, July 30. This year's prize is some awesome Library Summer Reading Program Swag. Our Coloring contest prize will be awarded Thursday, July 29.
 Reading Colors Your World Schedule
July 1  @ 4-5 PM    Kool aid Playdough & Popsicles
July 8  @ 4-5 PM    Color your own Bookmark & Stickers        
July 15 @ 4-5 PM   Twirly Sticks/Nature Streamers/Fairy Wands
July 22 @ 4-5 PM   Life-sized Self Portrait/Friendship Bracelet
July 29 @ 4-5 PM   Scavenger Hunt/Paper bag Puppets
 Library manners are expected. No childcare provided.
Next week we welcome you to try out the Scavenger Hunt. We will have a list of items to find and then you can …. The paper bags used to hold the items found can be used for making Paper Bag Puppets! Kids who read Succeed, not only in school but in life!
 All programs are free of charge. Join us each Thursday of July from 4-5 PM to pick up your weekly activity and stock up on books to read. For more information, call the Library at 541.466.5454 or visit our website: www.brownsvillecommunitylibrary.org or find us on Facebook @BVORLibrary.