Summer Reading Program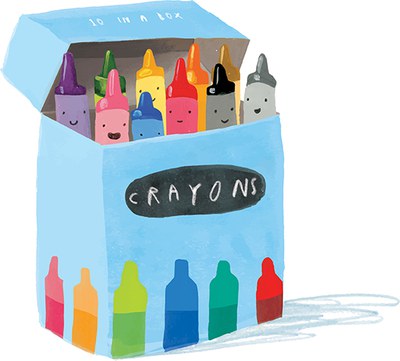 Weekly activities for children Ages 2 - 14 Thursdays in July from 4 - 5 PM
Summer Reading Program
2021-07-08T16:00:00-07:00
2021-07-08T17:00:00-07:00
Weekly activities for children Ages 2 - 14 Thursdays in July from 4 - 5 PM
When

Jul 08, 2021

from 04:00 PM to 05:00 PM

(US/Pacific / UTC-700)

Where

Library Park

Contact Name Sherri Lemhouse
Contact Phone

5414665454

Add event to calendar

iCal
Our first program was a hit! We had 16 children participate in the READING COLORS YOUR WORLD. Coordinators Mrs. Sarah and Ms. Katie put together a great Take-and-Make Activity. Families had the opportunity to make Kool Aid Playdough at home. They also handed out popsicles provided by local dentist Dr. Kirt Glenn.  How did your Kool Aid playdough turn out? We would love to see your photos. Find us on Facebook @BVORLibrary. Librarian Sherri is encouraging everyone to read a book about or with the color RED featured this week.
Our team handed out a coloring contest page this week. Didn't get a chance to drop by? They will be available at the Library Front Desk. Entries are due by 5 PM on Thursday July 29. Two winners will be announced on Friday, July 30. This year's prize is some awesome Library Summer Reading Program Swag. Our Coloring contest prize will be awarded Thursday, July 29
Parents are an integral part of our Summer Reading Program. Without the help of parents and volunteers our Library would not be a success. Thank you!
Next week we will be handing out a different Take-and-Make activity. Join in the fun at your local Library! The Friends of the Brownsville Community Library have bought each child an age-appropriate new book. Come down to the Library Park and join in the fun! Normal Library hours are Tuesday, Wednesday, and Fridays from 10 – 5; Thursday 1 – 7; Saturday from 10 – 2.
Reading Colors Your World Schedule
July 1  @ 4-5 PM    Kool aid Playdough & Popsicles
July 8  @ 4-5 PM    Color your own Bookmark & Stickers  
July 15 @ 4-5 PM   Twirly Sticks/Nature Streamers/Fairy Wands
July 22 @ 4-5 PM   Life-sized Self Portrait/Friendship Bracelet
July 29 @ 4-5 PM   Scavenger Hunt/Paper bag Puppets
 Library manners are expected. No childcare provided.
 All programs are free of charge. Join us each Thursday of July from 4-5 PM to pick up your weekly activity and stock up on books to read. For more information, call the Library at 541.466.5454 or visit our website: www.brownsvillecommunitylibrary.org or find us on Facebook @BVOR Library.